The best Christmas gifts to buy your loved ones in 2021!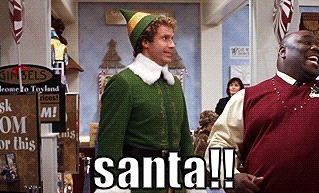 Hurray it's Christmastime! That means Christmas shopping, and all the frustration and anxiety that comes with it. But Christmas shopping doesn't have to be that way, and it doesn't have to break the bank either. Here we've listed nine of the best Christmas gift ideas that are so cool, you might just wanna get them for yourself too. This idea list offers up inspiration for a variety of gifts.
We've got expensive gifts, cheap gifts, store bought or homemade, things wrapped in a bow and some things that are all about the experience. Whoever it is that you're shopping for, there's bound to be a gift idea here that will suit their needs and desires. So get scrolling, we got some shopping to do!
There's nothing quite like getting a fresh new soap to use in the bath or keep by the sink around the holidays….especially if it smells good! Gifting soap is a simple way to show someone you're thinking of them this Christmas. There are so many wonderful scents and designs perfect for men, women, and children alike. Something that's really nice about soap is that it's a gift you can buy OR make yourself. Gifting homemade soaps adds a personal touch, and allows you to get creative.
Customize it for your friends or family by using their favorite scent or incorporate dried flowers or toys into the soap for an extra special touch. Just make sure that everything you're using in your soap making is safe for the skin and non-toxic. Your loved ones will certainly appreciate this sweet smelling gift that they can enjoy well after the holidays are over!
This is a twist on a traditional homemade holiday gift––cookies in a jar! You don't even need to bake for this one, just assemble the ingredients into a mason jar and top it all off with a cute ribbon and a thoughtful note. If you'd like, you can even repurpose old jars instead of buying new ones from the store. It's a great way to reduce waste and recycle! All you have to do is gather the dry ingredients for your favorite cookie recipe and layer them into a jar. Then get some cute construction paper and write down the remaining ingredients needed to make the cookies. Include the baking directions like the oven temperature and baking time so your gift recipient knows what to do.
Then, simply tie a festive ribbon around the top and BOOM! You've got yourself a super cute batch of cookies in a jar and ready to spread some holiday cheer. An alternative to cookies in a jar is a cake in a mug. Do the exact same thing as you would for the cookies, but instead use a mug cake recipe and layer all the ingredients inside a super cute mug that your loved one will enjoy. That way they not only get a delicious, personalized cake for Christmas, but also a fun new receptacle for their favorite hot beverages!
No, this isn't referring to tiles like the ones on your bathroom floor. Tile is a super nifty little device that helps you locate your most prized (but frequently misplaced) possessions. It's great for keeping track of things like keys, cell phones, backpacks, and earbuds. Plus, it's super simple to use. Along with the tile itself there's an app that you can download onto your phone. You can use the app to locate lost items that have a tile device attached to them, or you can click on your actual Tile device to locate your phone. The app also lets you see the last updated time and place when your lost item was with you. It can even use bluetooth to catch you before you lose track of something. For example, if your Tile senses that you're walking away without it, then it'll send you a notification letting you know that you might be forgetting something.
How cool is that?! If something is really lost, then your Tile device can send out a signal to all other phones that are running the Tile app (anonymously, of course) to help you find your missing Tile. This is the perfect gift for that friend or family member who's always losing their stuff. Honestly, it would be a pretty great gift to give yourself….I mean, who hasn't misplaced something important before? This gift is a no-brainer––seriously, all you have to do is press a button.
If you're looking for a gift that will satisfy a whole group of people, then how about a fun board game? There are so many great ones to choose from, and they range in type, difficulty, and age. This is one that's easy to find too, since they're available at most retail stores. There are also game shops that offer a lot of cool options or you can be sure to find something online, if nothing in the stores suits your fancy. This gift idea is just so versatile, because there are so many different types of board games out there. Also, if you're trying to keep a tight budget this Christmas then buying friends or family a collective gift is a great way to satisfy everyone without breaking the bank. It's a gift that everyone can enjoy! Plus, it shows the people you care about that you want to spend quality time with them sitting around the table, playing games and laughing together. Doesn't that just get you in the holiday spirit?
This gift idea may be an oldie, but it's a goodie. Well, goodies that is. Nothing quite gets you in the Christmas mood like the smell of homemade holiday treats. Sugar cookies, toffee, and caramels, oh my! Who could possibly complain about getting a decorative tin filled with tasty morsels––especially homemade ones baked with love? That's right, NO ONE! Which is why this also makes a fabulous gift for someone you don't necessarily know too well, but you still want to give them some holiday cheer. Perhaps a new neighbor, a coworker, or a classmate? Your kids' teachers will certainly appreciate an artfully crafted tray of sweets.
Speaking of which, this is also a good gift for the kiddos to help out with. What a fun way to get them involved and show them it can be just as fun to give gifts as it is to receive them. Just watch their faces light up as they see all their hard work being rewarded with smiles on the faces of those you're gifting to this season. A container filled with Christmas confections is sure to please anyone. Besides, you know you need to make Christmas cookies this year for Santa Claus anyway.
This gift is seriously one-of-a-kind. If you are living far apart from a loved one, then investing in a long-distance touch bracelet might be the perfect gift to give this year. Whether you want to stay close to your best friend, family member, or significant other, a touch bracelet is a thoughtful way to show your loved one you care. It works by each of you wearing one bracelet in the set. Then, whenever either of you is missing the other, or you want to let the other know that you're thinking of them, just give the bracelet a tap and it's companion will light up and/or buzz to let your partner know that you're holding their hand somewhere far away.
This gift is a unique way to keep everyone connected, especially since everyone is socially distancing in the midst of the pandemic. You can get this for you and someone else, or for a relationship in need of some closeness. Either way, a touch bracelet is a different and thoughtful gift to give this special season.
You could have a pillow fight, but I don't know who would want to fight with such beautiful little pillows? Better yet to just give them as a fabulous Christmas gift. Personalized home decor is a nice gift for someone who already has everything. You can never have too many throw pillows, right? They're decorative, they're cozy and soft, and you can even go the festive route and give some Christmas-y pillows! It's kind of the perfect gift. Not to mention that this is another awesome gift that you can opt to buy OR make yourself.
Sewing your own pillows is super easy, and there are hundreds of tutorials and patterns available online. Making your own throw pillows adds an extra special touch and shows the receiver that you put time and effort into their gift. It's simple, but it's full of love and it looks great resting on the sofa.
What do you get the crafter in your life?...How about a scrapbook? Scrapbooks allow your imagination to run wild, and really draw out your creative side. You can give this gift all ready to go, or let them have all the fun and give it as a scrapbook kit complete with the scrapbook, a booklet of decorative paper, and any other kinds of stickers, charms, or sparklies that fit the style. If you really want to encourage them, throw in some pictures as well to help get them started on their scrapbooking journey.
A scrapbook is different from a photo album in that it allows you space to write and decorate around the pictures to make it more cute, fun, and unique. This is a great gift for a kid or an adult––really anyone that enjoys crafting. The best part about a scrapbook is you can continue to add to it even after you've filled the initial pages. Most scrapbooks, even the smaller ones, are expandable, so you can grow the memories for a long time. The pandemic has everyone starting on projects while trying to social distance, so why not help the cause? Give your loved one a fun project they can work on for years to come.
If you know someone who travels a lot then chances are they already have a pretty dope piece of luggage. Not to mention that a really nice suitcase––even the smaller ones––can be very, very expensive. However, although they may already have some nice luggage, I bet they've never thought to get themselves some travel cubes! These are nifty little cube-shaped, soft fabric containers that help you to make the most out of your luggage space and keep you organized while on the go. They come in several different colors, and they make traveling life so much easier.
Shifting through shirts to get to your pants, or trying to keep your dirty clothes separate from your clean ones while traveling can have disastrous results with all your clothes and toiletries ending up in a mixed jumble. But packing cubes allow you to easily move your clothes and other items around without disheveling everything else. So they not only help you fit more in your suitcase, but they also help you keep everything organized and tidy while you're out seeing the sights! This is a perfect gift for someone who prefers to receive practical things that they can actually use. Either way, your traveler friend, partner, or family member will surely enjoy using these packing cubes to make their trips all the better!
There's no way you'll be saying, "I just didn't know what to get them" now that you've gotten through nine of the best Christmas gift ideas on the market. Feel free to put your own twist on any and all of these to make them work for your situation. You don't have to take anything here exactly as it is. It's not here just to provide straightforward ideas, but also inspiration. There is no end to the direction you can take when it comes to Christmas gifts, so have fun with it! In the end, Christmastime isn't really about getting or giving gifts––it's about sharing laughter, love, and a hot cup of coco. Merry Christmas everyone!